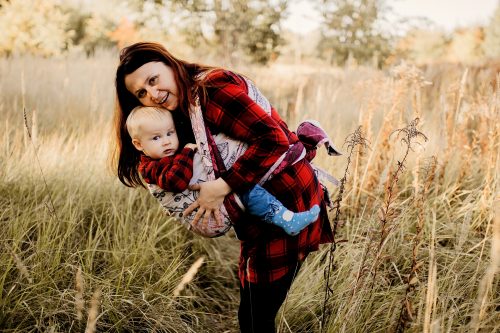 Chusta dała mi wolność!
22 listopada 2019
Macierzyństwo. Piękny stan, który miał przede mną otworzyć nowy świat.
"Nie możesz z małym dzieckiem", "Z małym dzieckiem nie jedzie się na urlop"…
Takie dobre rady powitały mnie na samym starcie bycia mamą. Stanęłam, a potem upadłam. Długo nie mogłam odnaleźć się w nowej sytuacji. Wychodziło z tego, że moje życie, to co znałam i kochałam zostało mi odebrane. W zamian dostałam to maleństwo, które ciągle płacze i chce być na rękach. A ja… A ja byłam zmęczona i nie chciałam tak żyć!
Na szczęście byli i są przyjaciele. Wtedy też byli obok. Pokazali mi, że jednak z dzieckiem można wiele, że wcale nie trzeba całkowicie rezygnować z tego co sprawiało nam wcześniej radość, to co było dla nas ważne.
Chusta! To o niej piszę i to ona pomogła mi oswoić się z byciem mamą.
Chusta, taki skrawek materiału. Różnie zwana, także jako szmata czy też szmatan – choć dla mnie to obraźliwe i nie śmiem nazwać tak czegoś co pokochałam.
Owszem spojrzenia na mnie jako chustomamę są różne. Najbardziej mnie denerwują pytania pełne współczucia na co moje dziecko choruje skoro nie jest w wózku. Nie wszystkim wytłumaczę, czasem to nie ma sensu zaczynać. Ja jestem szczęśliwa, że poznałam świat chust i że one pozwoliły mi być mamą taką jaką chciałam zawsze być.
Tosia, moje pierwsze dziecko, w chuście bywała. Głównie wtedy gdy potrzebowałam by wyjść bez wózka. Szybkie wyjścia, jazda komunikacją miejską… Odnalazłam siebie na nowo.
Niestety gdy Tosia podrosła, plecy zaczęły boleć. Nie było obok osoby, która by mi powiedziała, że to nie dziecko jest za duże, a raczej, że chusta za cienka. Przygoda z chustą skończyła się dużo za szybko.
A dziś. Dwójka dzieci, wiele terminów na różnych krańcach dużego miasta i to, że nie lubię spędzać wolnego czasu w domu. Chusta to dla mnie coś oczywistego, jak sweter czy bluzka, odzież codzienna.
Potrzebuję wyjść to wychodzę. Nie martwię się, że z dzieckiem nie dam rady szybko podjechać, że ograniczą mnie wysokie progi czy niedziałające windy. Wbiegam na kolejne schody przytulając Tolka i trzymając za rękę Tosię. Czasem gonimy autobus, czasem czekamy na przystanku przytulając się całą trójką. Jesteśmy obecni w tym co się wokół nas dzieje. Odwiedzamy jarmarki, oglądamy uliczne występy. Bo tam gdzie mieszkamy tak wiele się dzieje, szkoda byłoby to przegapić.
A mogło być inaczej. Mogłam zamknąć się z dwójką dzieci w domu. Niestety, z płaczącymi maluszkami. Tolek bardzo źle przeszedł czwarty trymestr. Potrzebował dotyku do ciała drugiej osoby 24/24. Nieważne było czy spał czy nie, on czuł, że jest dokładany i dość doniośle protestował. A obok była 4-letnia Tosia, która również potrzebowała mamy i której nie mogłam zamknąć w domu. Spacery z wózkiem były koszmarem. Krzyk, płacz próby podnoszenia się w gondoli – tak pamiętam pierwsze wyjścia. Nie wiem sama dlaczego próbowałam przyzwyczajać go do wózka? Poco? 
Chusta nas uratowała. Zamotany Tolek czuł ciągle ciepło ode mnie, a ja mogłam spokojnie, bez nerwów pobawić się z drugim dzieckiem, być dla niego również mamą. Wyjścia z chustą odczarowały nasz spacery i uwolniły mi ręce. Mogłam trzymać Tosię i nie bać się, że wybiegnie mi na ruchliwą ulicę. Ona ganiała po placach zabaw, a Tolek spał i rósł by pewnego dnia móc biegać razem z siostrą.
Urlop z dziećmi? Dlaczego nie? Z 4-miesięcznym Tolkiem i 4-letnią Tosią po raz pierwszy wyjechaliśmy w Bieszczady. Spełniłam swoje marzenie. Spacery po górach, zdobycie Połoniny to nie jest problem dla rodziców z dziećmi. Z wózkiem w góry? No nie da się. Ale to wina nieporęcznego wózka, a nie dziecka. 
Stojąc na Połoninie, patrząc na piękny widok byłam z nas taka dumna. Bo weszliśmy. Nie posłuchałam wcześniejszych dobrych rad.
Nie, nie chciałam nikomu niczego udowadniać. Chciałam spróbować i sprawdzić czy my damy radę.
Spędziliśmy prawie dwa miesiące na południu Polski. Przez Góry Świętokrzyskie, Bieszczady, Beskidy, Sudety dojechaliśmy do Wielkopolski, gdzie był nasz ostatni przystanek. Nie dalibyśmy rady odwiedzić wielu miejsc i mieć tyle cudownych wspomnień, gdybyśmy używali tylko wózka.
W tym roku urlop był krótszy. A jednak Bieszczady i z 16-miesięcznym Tolkiem są piękne i nie zamknięte dla mnie. I ponownie piękne wspomnienia, naładowane akumulatory na nadchodzącą zimę.
Na szczęście dziś mamy odpowiednie chusty i odzież, która pozwoli nam się tulić gdy Tolek skończył już 1,5 roku. Nadal jest nam wygodnie i nadal to kochamy. Ogrzejemy się nawzajem i razem wysłuchamy życzeń od Mikołaja przy ratuszu w Hamburgu.
Nie szukam wymówek. Nie mówię, że z dziećmi nie dam rady. W czerwcu dałam radę być na urodzinach mojego taty, a potem pociągiem wrócić do Hamburga. W ostatni piątek z przesiadkami przyjechałam z Hamburga do Szczecina pociągiem. Jadąc z wózkiem potrzebowałabym pomocy drugiej osoby. Ja nie mam tyle siły by podnieść wózek wraz z dzieckiem, a jeszcze drugie trzymać za rękę.
Na pewno są mamy, które mają większe osiągnięcia w samotnych podróżach ze swoimi pociechami. Ja jeszcze nie potrzebowałam jechać samej dalej. Ale wiem, że mogę planować dłuższe wyjazdy, bo damy radę.
Bo maluszek w chuście razem z mamą może wiele. Może nie wszystko, trzeba mieć i rozum. Z dzieckiem w chuście np. nie jeździ się rowerem – od tego są specjalne foteliki czy przyczepki.
Tolek w chustę, plecak na plecy, Tosia za rękę i ruszam.
Chusty dały mi wolność. Pozwoliły być sobą.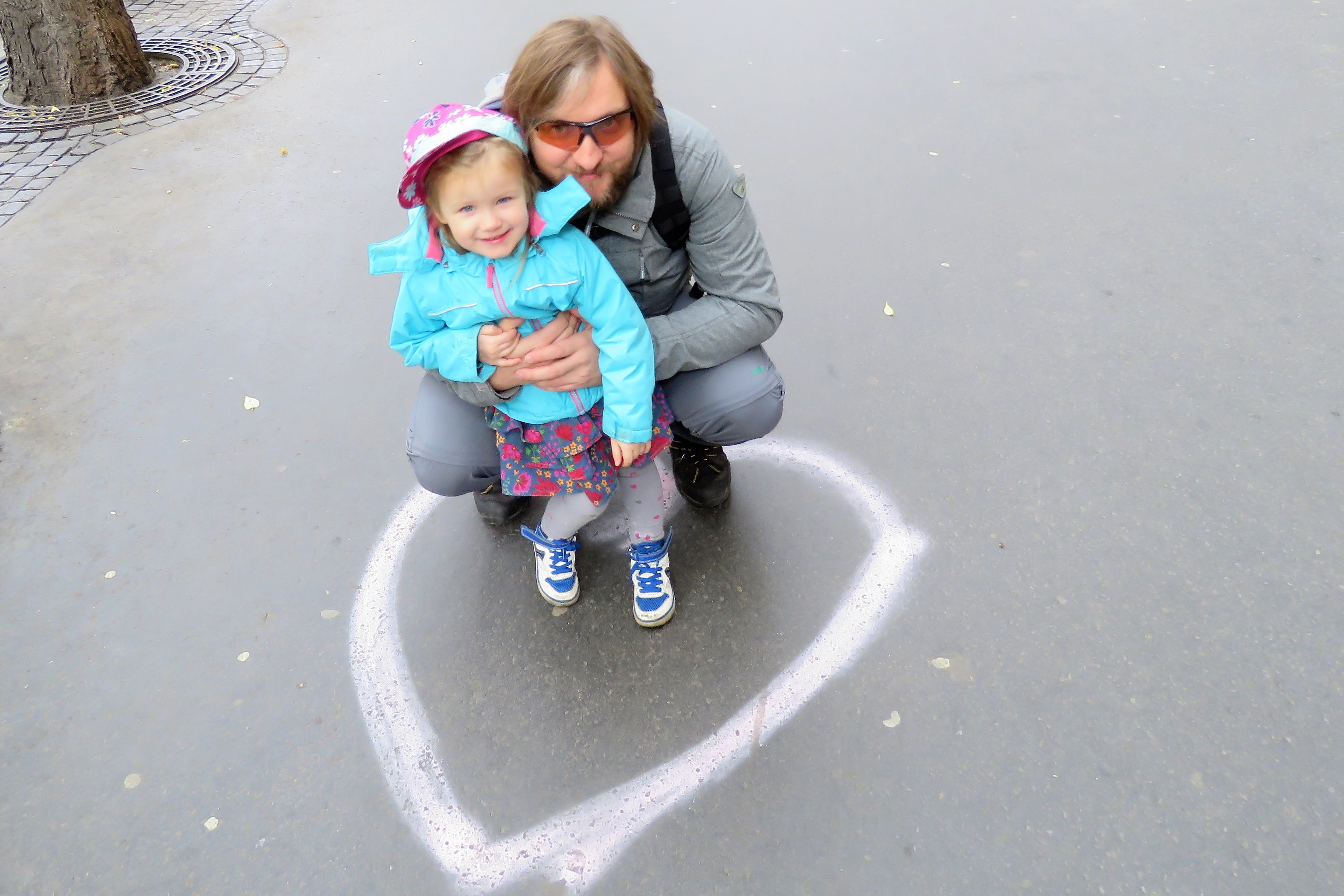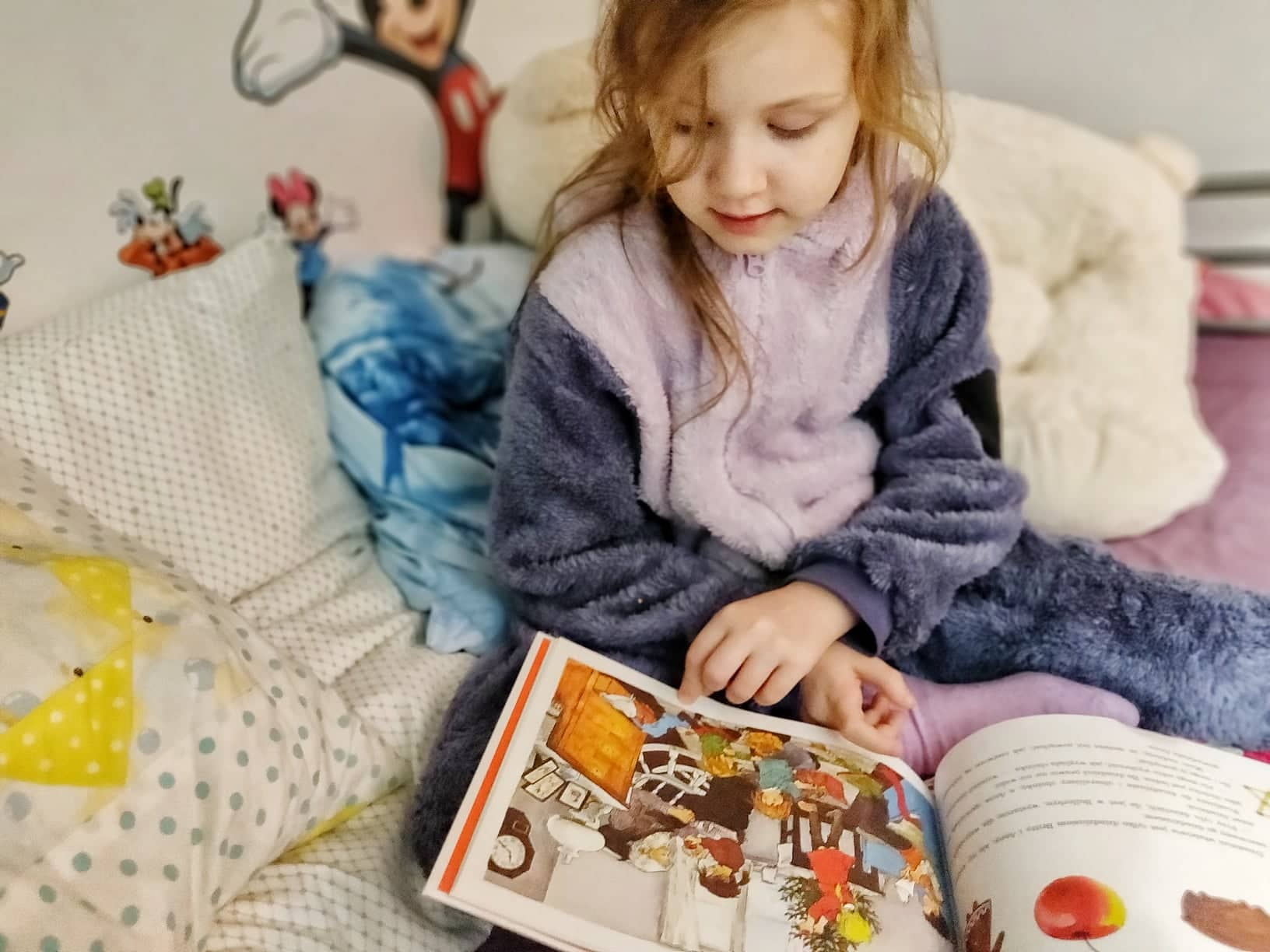 Może Ci się spodobać
14 czerwca 2016
18 maja 2016